2023 Eclipse trip to Western Australia
Western Australia | April, 18-27 2023
We have returned and are happy to report a resounding success! A couple elements worked together to give an unexpectedly notable eclipse experience.  First, the close match in the size of the Sun and the Moon meant that we saw the chromosphere continuously during totality, something that does not happen during longer, darker eclipses. Second, because the sun is approaching Solar Maximum (predicted to peak in 2025) the surface is currently quite active with a lot of flares and sunspots.  Thanks to this timing, we saw several sunspots get eclipsed as well as multiple prominences along the limb featuring both an arc and a detaching CME! It was a challenge to access the location we chose but absolutely worth the effort!
We viewed this total solar eclipse from the arid northwestern edge of Australia, between Learmonth and Exmouth, on April 20, 2023 for a totality of 61 seconds.  We selected this site in Australia because of its low humidity and a high percentage of clear skies historically on this date. In the days surrounding the eclipse, we visited Perth and several national monuments and marine parks along the western coast of Australia. Because this was a hybrid eclipse and totality was short, we had a much better chance of seeing a beautiful display of Baily's Beads! We were not disappointed!
Western Australia is a bit off the beaten path and we enjoyed a thorough visit of the area on this tour.  We met in the most isolated capital city in the world, Perth, and explored the city and its surroundings including a visit to Rottnest Island, one of the only places in the world to see the endangered Quokkas. We traveled by charter plane to Exmouth on eclipse day, April 20 and returned in the evening to Perth.  Following the eclipse we proceeded up the coast to visit significant Aboriginal sites, several national parks both on land and in the water, got up close and personal with native wildlife including koalas, echidna, emu, kangaroos, skink, quokkas, and wild dolphins, and viewed the world's oldest living organisms (Stromatolites).
Moderate
Western Australia
10 days/9 nights
April 18-27, 2023
Trip Details and Highlights
Eclipse viewing from the arid region near Exmouth, Australia on April 20, 2023

2 charter flights within Australia included
Transfer in/out of airports
Private transportation
Professional local guides

Sirius Travel scientist guides (at least 1 per 20 passengers) to answer any eclipse questions and explain the event

Educational materials regarding eclipse viewing and photography for all travelers
Several talks during the trip on subjects including eclipses and astronomy, and subjects our scientist guides specialize in.
Eclipse viewing glasses for safety
4-star accommodation where available.
Meals as listed in the itinerary
Park entrance fees
Private activities

Eclipse begins
April 20, 2023
02:04 UT (10:04 AWST)
1st contact

Totality happens
April 20, 2023
03:29:25 – 03:30:27 UT (11:29:25 – 11:30:27 AWST)
1 minutes 2 seconds

Eclipse ends
April 20, 2023
05:02 UT (13:02 AWST)
4th contact
Tour Overview
Day 1
Start of tour in Perth.  City tour, welcome dinner.
Day 2
Cruise Swan River, tour Rottnest Island and see the endangered Quokkas.  Evening visit to Perth Observatory for observing the southern skies!
Day 3 - ECLIPSE DAY!
Leave the hotel early to catch our charter flight to Exmouth, arrive around 9 am, enjoy the eclipse and return to Perth on a 3 pm flight. 
Day 4
Travel from Perth to Geraldton visiting several parks and significant cultural sites en route including Yanchep national Park, Loch McNess, Pinnacles Desert, and the Horizontal Trees of Greenaugh.
Day 5
Travel from Geraldton to the world heritage listed Monkey Mia.  We will tour Geraldton in the morning before traveling to Monkey Mia in time to watch the sun set over Shark Bay.
Day 6
Full day enjoying Monkey Mia. Meet dolphins and pelicans, take part in an optional activity such as paddle boarding or kayaking, and enjoy a 2 hour sunset cruise.
Day 7
Monkey Mia – Kalbarri.  Enjoy a late morning to revisit some of your favorite things in Monkey Mia.  En route to Kalbarri we will stop to see the Stromatolites, the oldest living organisms on Earth!  Enjoy an Aussie-style feast for dinner in Kalbarri.
Day 8
Today we will travel from Kalbarri to Perth visiting Kalbarri National Park, Mushroom Rock, Pot Alley, Port Gregory, and more along the way.  
Day 9
Enjoy a full day in Perth visiting Freemantle and Penguin Island.  Farewell Dinner.
Day 10
Check out after breakfast, do some last-minute shopping, and transfer to airport.
Payment
$6,250

 per traveler (13 and older) – based on double occupancy
Single supplement:

$900

Children (3-12 years old)

$5,150

Lower age limit is 3 years old.
To secure a reservation, initial deposit ($1200) with a completed reservation form is required.
2nd payment ($1500) due January 17, 2022
3rd payment ($1500) due July 17, 2022
Final payment due December 17, 2022
Cancellations
Cancellations made prior to April 17, 2022 are fully refundable.
Cancellations must be made in writing by email or mail to Sirius Travel.
If cancellations are made:

04/18/2022 – 12/18/2022 (364-120 days prior to travel):
65% of your payment to date is refunded.
12/19/2022– 02/16/2023 (119-60 days prior to travel):
35% of your payment to date is refunded.
02/17/2023 – 03/18/2023 (59-30 days prior to travel):
10% of your payment to date is refunded

There are no refunds after March 19, 2023
Day 1
Tuesday, April 18, 2023
Arrive Perth (D)
Welcome to Perth! Tranfer from Perth International Airport to your hotel where your travel coordinator will welcome you to Western Australia.
Optional "Highlights of Perth City" afternoon experience including:
Kings Park Botanic Gardens – Walk through the tree canopies on the Tree Top Walkway and see stunning views of the Perth city skyline and the 750- year-old boab tree.
Western Australian War Memorial – Eternal Flame, Whispering Wall & Women's Pioneer Memorial Park
Perth City – See the newly opened Elizabeth Quay, Bell Tower (home of the Swan Bells), Perth Town Hall, Barrack Arch, Parliament House & China Town.
Lake Monger – home of the Black Swans after which the "Swan River Colony" was named.
After returning to your hotel, join your fellow travelers for a welcome dinner on the shores of the Swan River overlooking the Perth City Skyline.
Accommodation: Crown Metropol, Perth 
Day 2
Wednesday, April 19, 2023
Perth and Rottnest Island (B/L)
After breakfast at the hotel, you will be transferred to the Ferry Terminal for a cruise on the Swan River from Perth to Fremantle with commentary.   Enjoy a fully guided Rottnest Island coach tour before a buffet lunch at Karma Resort on the Island.
After lunch, visit the world-famous Quokkas and enjoy some free time to explore the beauty of Rottnest.
Return to Perth in the late afternoon for some free time to rest and eat dinner before going to the Perth Observatory for an evening of guided observation using their telescopes to view southern hemisphere objects! Return to the hotel for a well-earned rest by 11:00 pm
Accommodation: Crown Metropol, Perth
Day 3
Thursday, April 20, 2023
ECLIPSE DAY (B/L)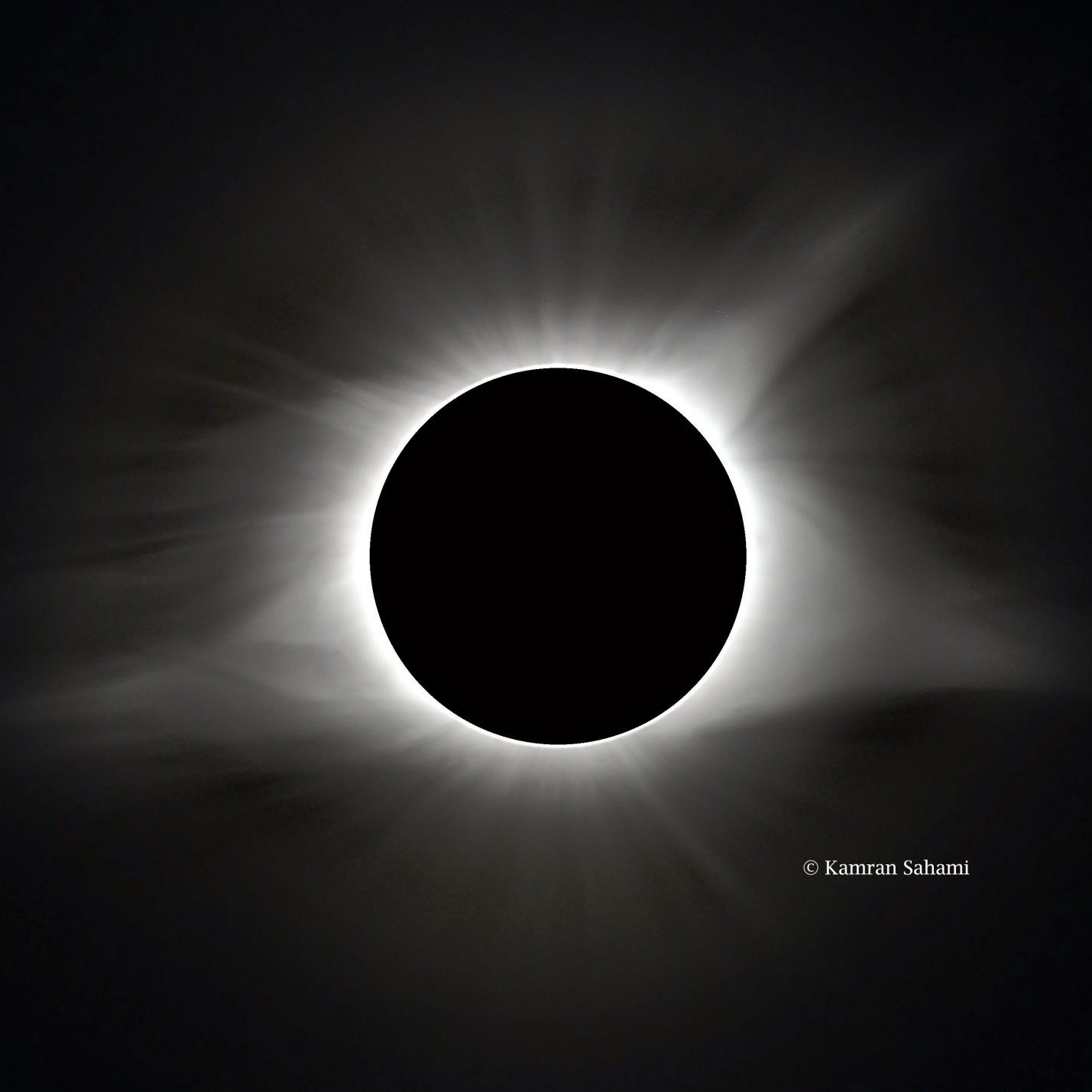 Departing the hotel early, we will be transferred to the airport for our early morning charter flight to Exmouth.  A light packed breakfast will be provided to snack on during the flight and we will arrive no later than 9 am.  We will be met by a guide at Exmouth Airport and transferred to our prime viewing area where we will settle in for the eclipse.  Seating, towels to sit or lie on, bottled water, soft drinks and a prepared boxed lunch will be provided.
We will provide all travelers with eclipse sunglasses to protect your eyes and allow you to safely enjoy the eclipse.
ECLIPSE TIMES:
1st contact: 10:04 local time
2nd contact: 11:29 local time
totality duration: 1 min 2 sec
3rd contact: 11:30 local time
4th contact: 13:02 local time
After the eclipse, we will transfer to Learmonth Airport for our charter flight back to Perth. Upon our return to Perth we will transfer to the hotel where everyone can freshen up prior to enjoying the evening at leisure and exploring one of the many restaurants nearby (own expense).
Accommodation: Crown Metropol, Perth
Day 4
Friday, April 21, 2023
Perth to Geraldton (B/Tea/D)
Enjoy breakfast at your hotel before being collected for our trip to Geraldton. Along the way, we will stop at Yanchep National Park for a close encounter with some koalas at the 240-meter Koala Boardwalk.  We will visit Wangi Mia (meeting place) and discover the importance of Yanchep to the local Noongar people.
Enjoy morning tea on the shores of Loch McNess of local, indigenous produce.  Continue to Cervantes to have lunch at the Lobster Shack – Full Lobster Tail & Salads or Fried Rice (own expense).
Following lunch, visit the Pinnacles Desert in Nambung National Park and learn about the region from the Pinnacles Discovery Centre. Finish the day with a drive through the coastal village of Dongara and the Horizontal Trees of Greenough to arrive in Geraldton at approximately 6:00 pm to check in to your accommodation and freshen up before dinner.
Accommodation: Ibis Styles, Geraldton 
Day 5
Saturday, April 22, 2023
Geraldton to Monkey Mia (B/D)
Following breakfast at the hotel, we will visit the HMAS Sydney II Memorial standing testament to Australia's greatest naval tragedy and follow that by exploring the unique architecture of St Francis Xavier Cathedral & the Monsignor Hawes Heritage Centre. We will explore Geraldton Town Centre and stop for lunch (own expense) before driving along the North West Coastal Highway, via Northampton to the World Heritage Listed Monkey Mia.
Our day will end by watching the sunset over Shark Bay and enjoy a set course dinner at the Monkey Mia Dolphin Resort.
Accommodation: Monkey Mia Dolphin Resort, Shark Bay
Day 6
Sunday, April 23, 2023
Monkey Mia (B,L)
Enjoy a full day in Monkey Mia!  A short walk from your hotel, meet the world-famous dolphins of Monkey Mia…and the equally famous pelicans. Spend the morning & early afternoon on Monkey Mia Beach or take part in some optional activities including walks, paddle boarding, windsurfing & kayaking to name a few. A 2 course set menu lunch at The Boughshed Restaurant is included.
In the late afternoon, we will meet to board the 2-hour Monkey Mia Sunset Cruise.
Accommodation: Monkey Mia Dolphin Resort, Shark Bay
Day 7
Monday, April 24, 2023
Monkey Mia to Kalbarri (B/L/D)
Enjoy a sleep-in today prior to breakfast at your hotel and for those wishing to revisit the dolphins being fed, walk down to the shores of Shark Bay. Mid-morning, we depart Monkey Mia to begin our drive southwards towards Kalbarri.
Stop at Hamelin Pool to view the Stromatolites…the oldest living organisms on Earth. Visit the pristine waters of Shell Beach with time for a swim before driving through "Big Sky Country" to Billabong Roadhouse for lunch (included).
Arriving in Kalbarri, check into your accommodation before enjoying an Aussie country-style feast at "Dirt Dust & Diesel Outdoor Restaurant".
Accommodation: Kalbarri Edge Resort, Kalbarri
Day 8
Tuesday, April 25, 2023
Kalbarri to Perth (B/L)
After breakfast, we will drive to the Pelican Feeding Point near the mouth of the Murchison River by 8:45 am to experience the daily feeding by the locals.  We then head to Kalbarri National Park to see Nature's Window, The Loop, ZBend Gorges, and Hawk's Head Lookout and Skywalk.
Enjoy a Packed Lunch in the National Park before we begin our return journey to Perth.  Along the way, we will view more natural wonders of Kalbarri such as Red Bluff Lookout, Mushroom Rock, Pot Alley, Eagle Gorge Lookout, Island Rock & the Natural Bridge. Stop at Port Gregory (the smallest town in Western Australia) for photo opportunities of the vivid pink waters of Hutt Lagoon.
Arriving back in Perth in the late afternoon/early evening, we will be delivered to the hotel where we can unpack and enjoy the evening at our leisure
Accommodation: DoubleTree by Hilton, Perth Waterfront
Day 9
Wednesday, April 26, 2023
Perth - Freemantle & Penguin Island (B/L/D)
Following breakfast, we will board a ferry to Penguin Island to see the penguins feed and explore the beautiful Island. We will also take a glass-bottom boat to explore the ocean floor around Penguin and Seal Island – looking out for playful seals and dolphins! In Fremantle, our guide will drive us through Fremantle City showing us various attractions including the Fremantle Prison, The Roundhouse (Western Australia's oldest surviving building), The Esplanade, Fisherman's Harbour, and the Fremantle Markets.
Enjoy a 2-course lunch at the Garden Atrium Restaurant in the iconic Esplanade Hotel in Fremantle (included). Return to Perth City via Cottesloe Beach and the Indiana Teahouse with stunning views of the Indian Ocean.
Farewell Dinner
Accommodation: DoubleTree by Hilton, Perth Waterfront
Day 10
Thursday, April 27, 2023
Farewell to Western Australia! (B)
After breakfast, spend some time at leisure for last-minute shopping and get picked up from the hotel 3 hours prior to your flight departure for a transfer to Perth Airport and your flight back home.
Included
Astronomer / Scientist guides

Professional local Western Australian guide

Eclipse viewing safety glasses

Commemorative Eclipse T-shirt

2 charter flights during the tour

All ground transportation

4-star accommodations

Airport transfers during the tour

Meals (as described in itinerary)

Lectures: Pre-eclipse talk and other astronomy/science talks throughout the tour.

Park entrance fees
Not Included
Flights necessary to get to Perth to meet the tour

Items of a personal nature

Alchoholic beverages (unless specifically included)

Tips for drivers and guides

Meals not specified in the itinerary

Activities or services not mentioned in the itinerary

Travel insurance
Join our mailing list to be the first to learn about any new eclipse tours that we plan!