Easter Island Culture & Ecology
Easter Island, Chile, South America | May 26 - June 1, 2024
Our group tour to Easter Island is carefully crafted to bring the fascinating history of this tiny South Pacific island to life. This tour includes 2 days in Santiago and 5 days of in-depth exploration of the many sites of interest on the island led by local guides who are knowledgeable regarding the archaeology and history of the island. Considered by many to be the "canary in the coal mine", Easter Island is on the front line of the effort to recover from and clean up our unintended pollution. Our 5th day on Easter Island will take the group on an insightful exploration of the impact of the global overuse of plastic on this small island including an organized 1/2 day spent cleaning up plastic washed ashore from the South Pacific gyre on one of the island's beaches for a first hand look at this global issue.
Moderate
$3940 Double Occupancy
Santiago and Easter Island, Chile
6 nights / 7 days
Trip Details and Highlights
2 nights in Santiago, Chile  (1 inbound, 1 outbound)

4 nights on Easter Island

1 round trip (5 hour each way) domestic flight, Santiago – Easter Island – Santiago

Hotel on Easter Island in a centrally located location within easy walking distance of everything in the city

Professional, bilingual guides and 

Sirius Travel Scientist guides to help with specific science questions

Complete guided explanations of all visited sites
Educational materials regarding the island's unique ecological situation
Lectures/talks during the trip
Carefully crafted cultural tour
A deep dive into the effect of the South Pacific Garbage Patch (or gyre) on the island with 1/2 day beach cleanup coordinated by the local non-profit ocean protection organization Te Mau o te Vaikava o Rapa Nui 
Meals as listed in itinerary
Airport transfers
Payment
$3,940 per traveler (11 and older) – based on double occupancy
Single supplement: $750
Lower age limit is 11 years old.
To secure a reservation, initial deposit ($900) with a completed reservation form is required.
Cancellations must be made in writing by email or mail to Sirius Travel.
2nd payment ($1500) due January 12, 2024
Final payment due April 12, 2024
Cancellations
Cancellations made prior to May 27, 2023 are fully refundable.
If cancellations are made:

5/28/23 – 1/27/24 (364-120 days prior to travel):
65% of your total tour cost is refunded.
1/28 – 3/27/24 (119-60 days prior to travel):
35% of your total tour cost is refunded.
3/28 – 4/26/24 (59-30 days prior to travel):
10% of your total tour cost is refunded

There are no refunds after April 26, 2024
Day 1
May 26, 2024
Arrive Santiago (D)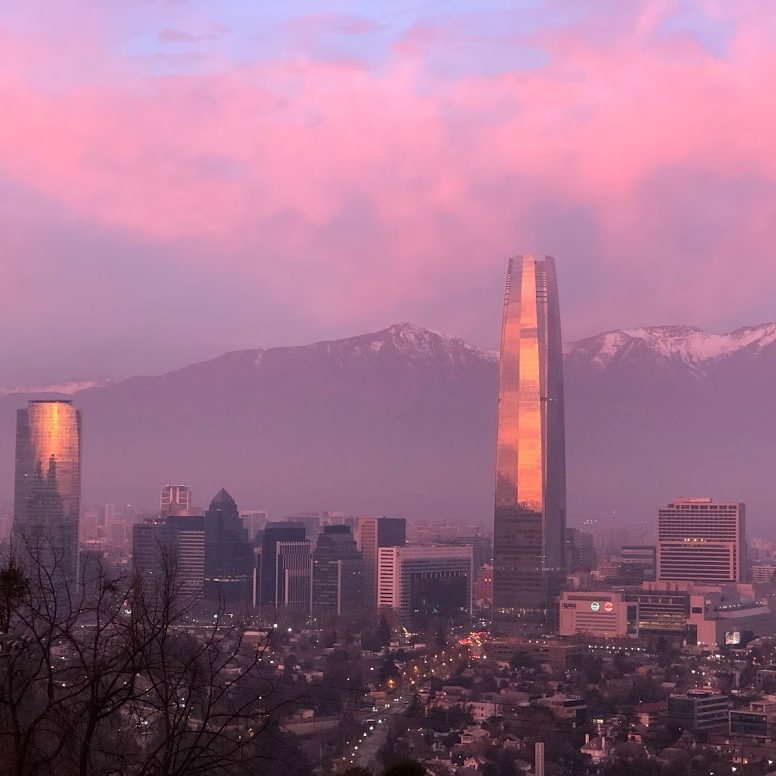 Welcome to Chile! Upon arrival at Santiago Airport (SCL) we will take you to check in at Hotel Atton el Bosque in the heart of the Las Condes area of Santiago.
In the afternoon your bilingual guide will lead you on a bus tour of Santiago's most important historical sites including the downtown area surrounding the La Moneda Presidential Palace. You will also see the Mercado Central, one of Chile's largest fresh seafood markets, and the many bustling stalls showcasing the tremendous variety available from the sea nearby. Continuing through the cobblestoned Lastarria neighborhood, you will pass by the Parque Forestal and the Bellas Artes Museum.
Accommodation: Santiago, Pullman Santiago el Bosque
Meals: Dinner
Day 2
May 27, 2024
Santiago - Easter Island (B, L)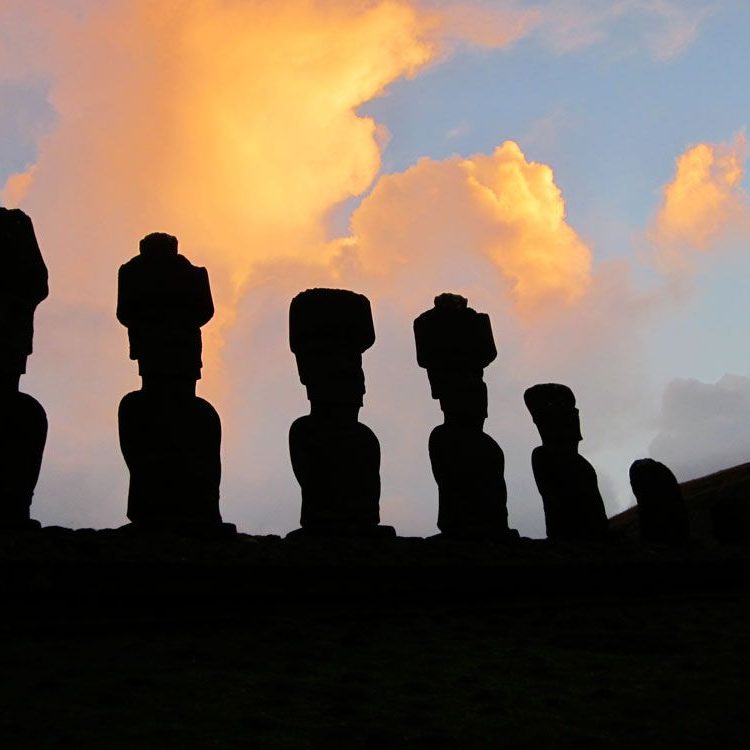 Transfer from your hotel in Santiago to the airport and transfer from Mataveri Airport to your hotel on Easter Island. You will be picked up from Mataveri Airport and transferred to your hotel to leave your luggage there. (Regular check-in time at 16:00pm).
Transfer to local restaurant for lunch.
Half Day Ahu Akivi Ahu Akivi is special because it is the only platform whose Moai look to the ocean. Here you will learn of the possible explanations for this unique orientation as well as see the very first restored Ahu on the island. Ahu Akivi was restored in 1960 by Dr. Mulloy and his colleague Gonzalo Figueroa. It is the only platform on the island which was restored without the use of any machinery but instead using what is believed to be the traditional way of raising the Moai.
* Rapa Nui Entrance Fee is included
Accommodation: Hotel Otai or similar
Meals: Breakfast, Lunch
Day 3
May 28, 2024
Full day tour, Easter Island (B, L)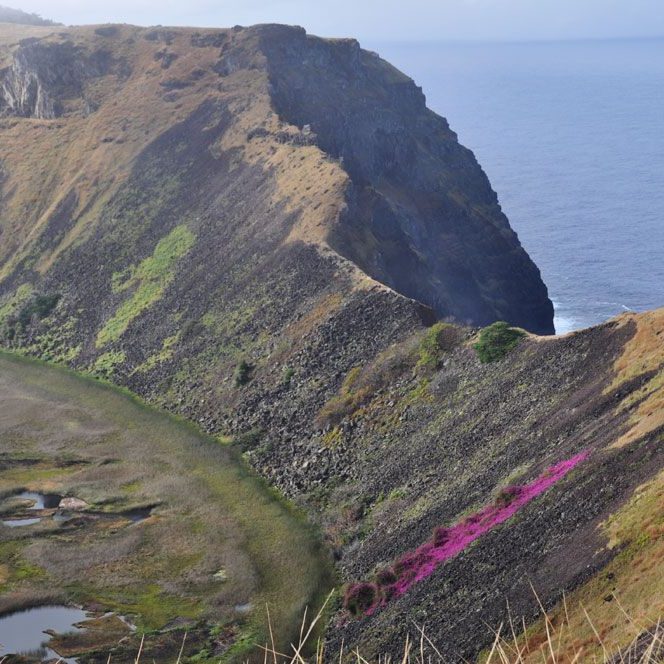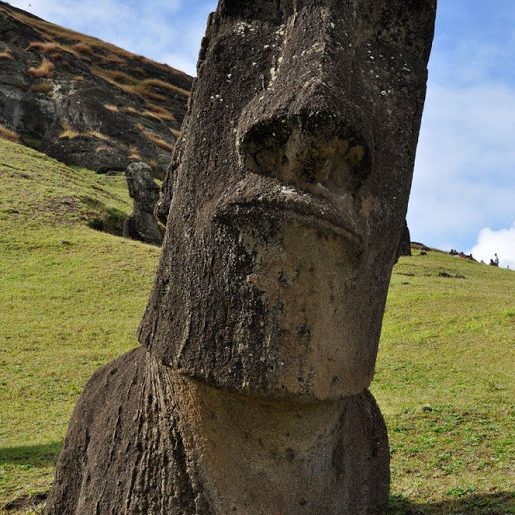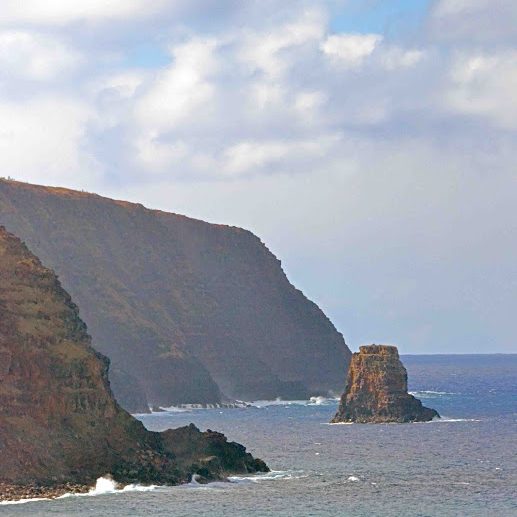 Full Day – Our first stop today could very well be one of the most amazing sites in the world. The volcano of Rano Raraku, also known as the statue factory, is the site from which 95% of all of the statues on the island were carved. Some were completely finished and left waiting on the slopes of the volcano for their transportation, while others are in various stages of completion still connected to the mother rock of the volcano. You will have the opportunity to hike to the top of the volcano and see the beautiful crater with its fresh water lake.
Next, we will visit the Ahu Tongariki, which is recognized as the largest monolithic monument in all of Eastern Polynesia. This amazing platform holds 15 of some of the largest statues on the island. With the surrounding sea cliffs and beautiful ocean background Tongariki is truly one of the most incredible sites on the island. Our last stop of the day is at Anakena, the larger of only two white sand beaches found on the island. It is also the legendary landing spot of the first king, Hotu Matua, and noted to be the center of the royal clan territory called the Miru.
Accommodation: Hotel Otai or similar
Meals: Breakfast, Lunch
Day 4
May 29, 2024
Half day tour and cultural performance (B, L, D)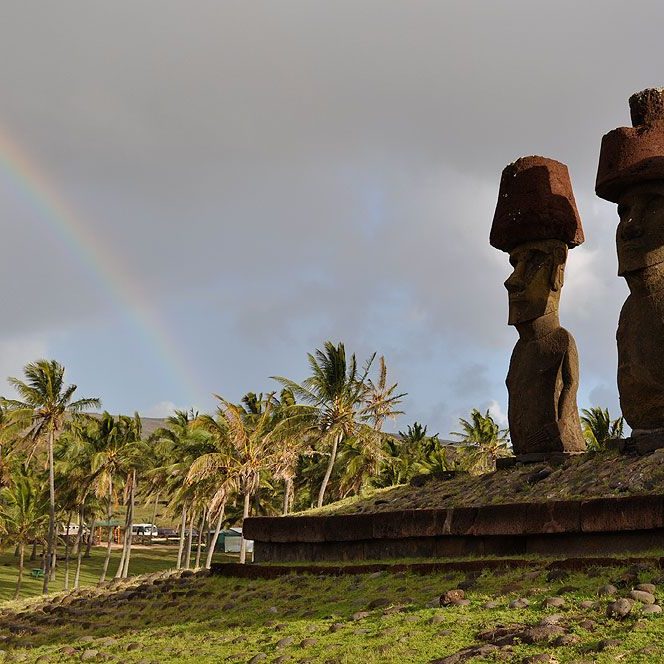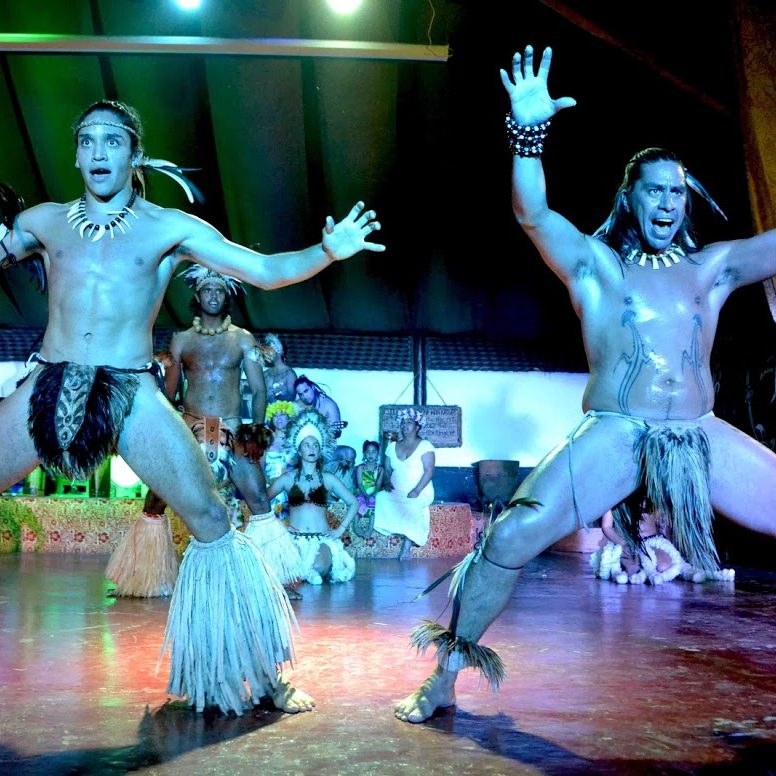 Half Day Orongo Today you will visit two sites that are very important to the Rapa Nui culture: Rano Kau and Orongo. Rano Kau is one of the three principal volcanoes that created the island. It is approximately 2.5 million years old and has the largest caldera of any volcano on the island measuring at approximately 1.6 kilometers in diameter. Inside this beautiful volcano you will see one of three crater lakes on the island. This lake is covered with a type of bulrush reed which is also found in Lake Titicaca in Bolivia. Afterward you will visit the ceremonial village of Orongo, one of the most visually spectacular sites on the island. On one side of the village you see the beautiful caldera of Rano Kau and on the other you see the ocean and the mysterious islets of Motu Nui, Motu Iti, Motu Kao Kao. These islets, in addition to the village of Orongo, held the amazing ancient Tangata Manu or Birdman Ceremonies.
Lunch at local restaurant and free time to shop before meeting for dinner.
In the evening, transfer to dinner show Te Ra ́Ai.
Accommodation: Hotel Otai or similar
Meals: Breakfast, Lunch, Dinner
Day 5
May 30, 2024
Half day tour and beach clean up (B, L)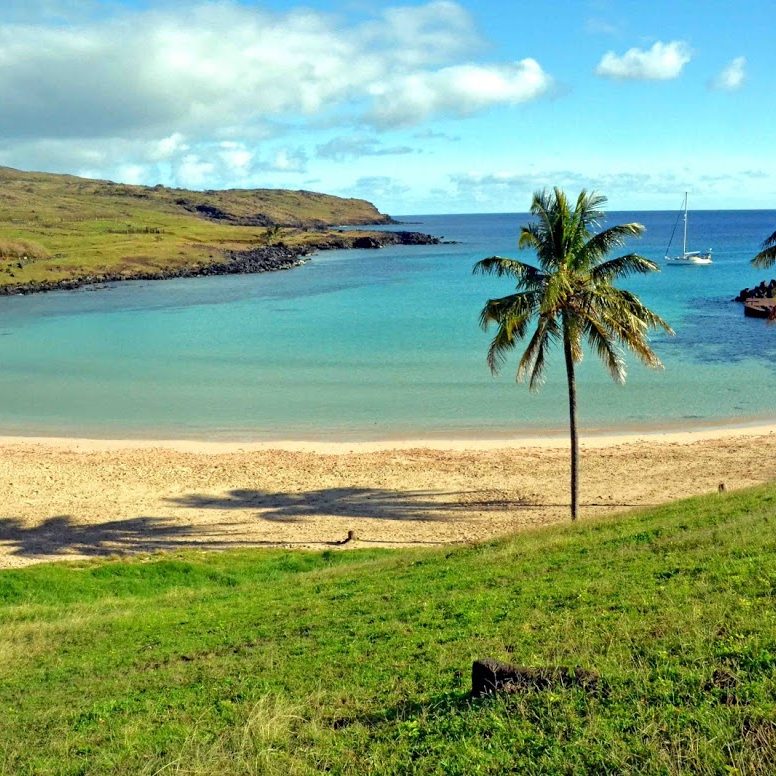 Beaches act as natural nets for the trash populating the oceans gyres. Plastic that reaches the sea is transported by currents into the gyres and some of it ends up in the sand on islands that lie close to the gyres.  Easter Island's beaches are no exception and they are covered with both micro and macro plastics. We at Sirius Travel  have the following goal: to raise awareness that leads to change. We feel that with education and personal experience, our travelers can take what they see and learn on Easter Island back home to help those unable to see the issue first-hand understand its extremity.
After breakfast we will meet with members of Te Mau O Te Vaikava, a non profit organization based on Easter Island that is working hard to establish and maintain a protected marine area around Rapa Nui (Easter Island) that will prevent aggressive industrial fishing and preserve the wildlife resources in the area.  This group is also actively providing education about and clean up of the plastic that is inundating the island and threatening the wildlife.  In coordination with Te Mau O Te Vaikava (and if your group wants to include this), we will participate in a beach cleanup for part of the afternoon as a way to understand first hand what the islanders are coping with.  All profit from this day will be donated directly to Te Mau O Te Vaikava on behalf of our travelers.
Lunch at local restaurant.
Accommodation: Hotel Otai or similar
Meals: Breakfast, Lunch
Day 6
May 31, 2024
Easter Island - Santiago (B)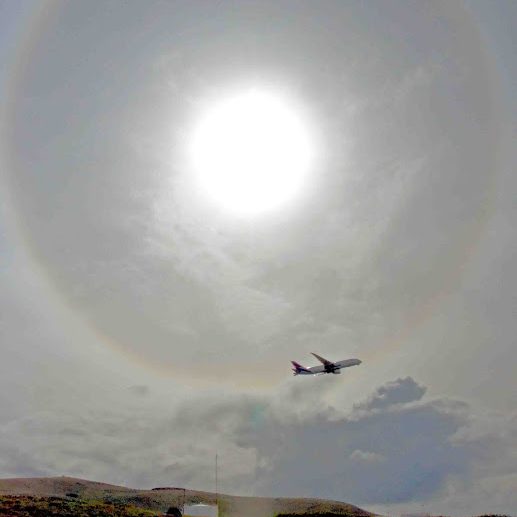 Transfer Hotel – Mataveri Airport You will be picked up from your hotel and transferred to Mataveri Airport for your 5 hour flight back to Santiago. In Santiago we will transfer directly to the hotel to check in.
THE FLIGHT FROM EASTER ISLAND ARRIVES IN SANTIAGO AT APPROXIMATELY 7PM. 
Accommodation: Santiago, Pullman Santiago el Bosque
Meals: Breakfast
Day 7
June 1, 2024
1/2 Day Tour Santiago (B)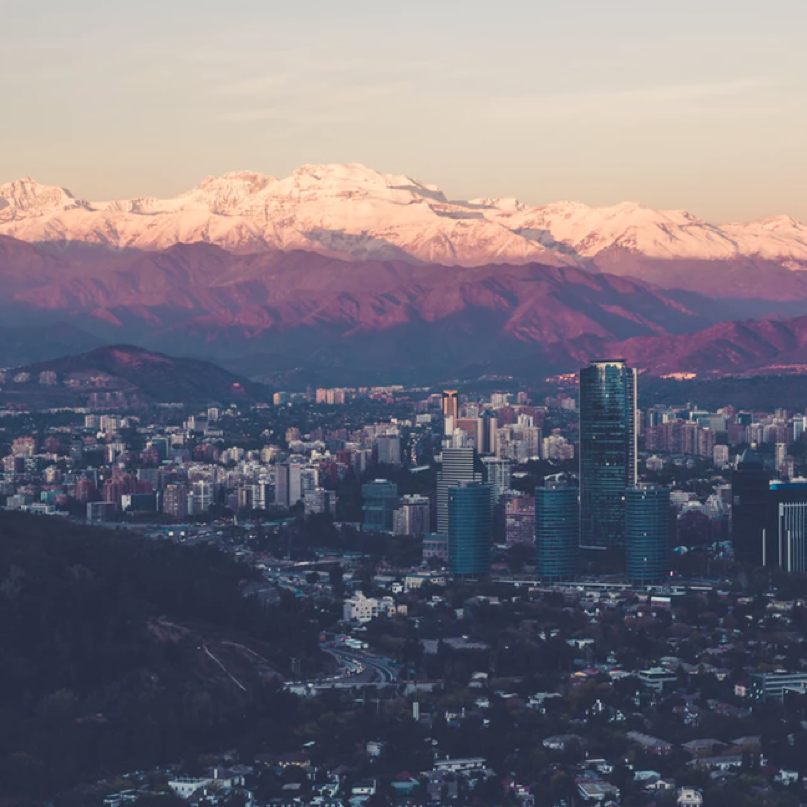 1/2 day walking tour of the markets. After lunch you will head to the Santiago airport (SCL) in time for your return flight back home.
Included
Scientist guides

Professional, bi-lingual guides

Domestic flight from Santiago – Easter Island – Santiago

All ground transportation

All overnight accomodations

Airport transfers in Santiago and Easter Island

Lodging

Meals (as described in itinerary)

Planned lectures and general science discussions throughout the tour.

Local tours as described in the itineraries

Park entrance fees

Private transportation in a comfortable vehicle.
Activities as mentioned in the itinerary.
Water provided on day tours.
Not Included
International flights

Items of a personal nature

Alchoholic beverages (unless specifically included)

Tips for drivers and guides (recommendations will be sent before the tour begins)

Meals not specified in the itineraries

Travel insurance

Tips in restaurants.
Activities and meals not mentioned in the program.
Reserve Your Spot on the 2024 Easter Island Culture & Ecology Trip